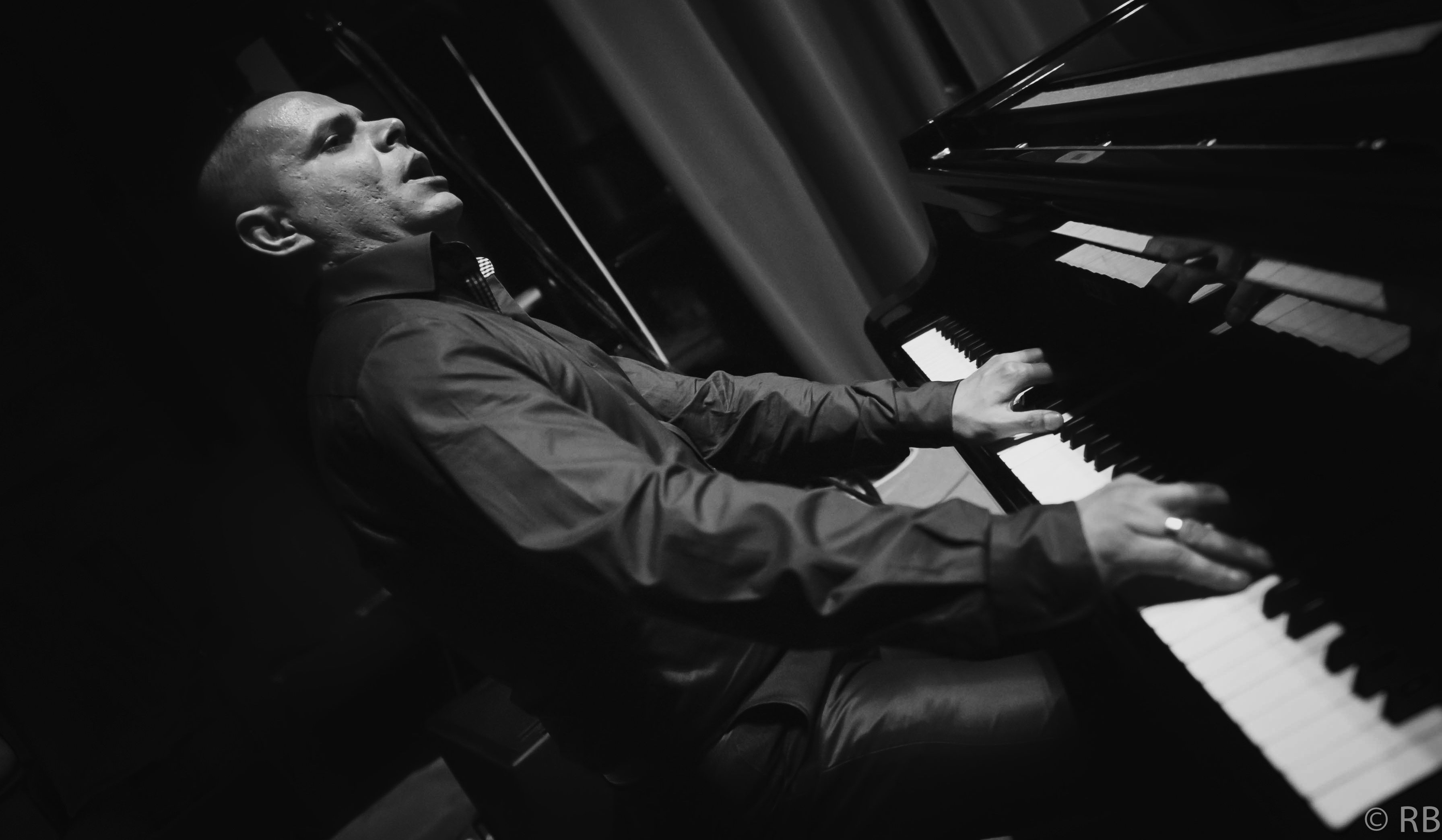 "FOREVERNEST" is a unique solo piano project recorded by Ondrej Krajnak. The concept of this album are compositions written by pianist Ernest Olah (1942-2002) These are approached by Krajnak with great respect for the original tunes on one side, but with outstandingly free scope and extraordinary invention. Although the record was labeled by critics as ethnojazz, the boundaries between music styles and genres on this album disappear. What remains is pure music, deep and original.
"...listening to this music on Forevernest, one cannot help but be impressed by the compositions, many of which contain lovely harmonies and languid melodies. And one cannot help but not be impressed by Krajnak's sensitivity toward the material, dwelling on a particular chord sequence or turn of the melody." (Robert Iannapollo, Cadence Magazine)
"If we compare the start of Why is it so hard to say oodbye, where every tone is followed by such a thoughtful pause that it seems like the end of the song even though it continues for another 7 minutes culminating in a wild solo, or Never drying tears, where Ondrej just goes on building and building and the only way to end is a fade-out, there seem to be two different musicians playing." (Peter Lipa, album preface)
"And I do not remember (since the time I heard legendary Keith Jarret´s Koln concert for the first time) being so overwhelmed by solo piano work… , …how wonderful place for living can this world be when such a miraculous music emerges." (Jan Hocek, JazzPort)
1. Rememberance - Main theme
2. Never drying tears
3. Idol
4. Solitude
5. Rememberance
6. Why is it so hard to say good bye
7. Eb minor improvisation for Ernest
OTTO HEJNIC TRIO - STANDARDS ONE
"Standards One" is the second album recorded by one of the most authentic and original modern jazz trio in Europe- Otto Hejnic Trio. On this recording, Otto Hejnic, extraordinary drummer together with his band mates, both very well known musicians Ondrej Krajnak (piano) and Josef Feco (bass) proposes their very fresh approach towards jazz standards.
1. Scrapple from the apple
2. Interlude one O.H. trio
3. Besame mucho
4. Feelings
5. Interlude two O.H. trio
6. Misty
7. Vinetou
8. Stella by starlight
9. Postlude O.H. trio
BUY STANDARDS ONE
"It's an impressive first release. The trio— Otto Hejnic, Ondrej Krajnak on piano and Josef Feco on double bass—proves to be a tight and dynamic unit. The music, all Hejnic's original tunes, displays straight-ahead, Latin and European classical influences combined to create an album of varied moods and tempos performed with a consistently high standard of musicianship."(Bruce Lindsay, All About Jazz)

"...it is really an exceptional act in Czechoslovak jazz scene."(Jan Hocek, Jazzreport)

"..., the compositions have imagination, crafted writing skills and especially unique atmosphere."(Igor Wasserberger, Muzikus)

"...album One comes with another new sound on a wide scene of contemporary jazz...Otto Hejnic is a drummer who knows what he wants and achieves it."(Lubomir Doruzka, MF Dnes)
1. Skeleton Key
2. Silver Rain
3. Born in August
4. Long Time Ago
5. Sough
6. Matyas
7. Space of Leaf
8. Labyrinth
9. Preludium for Angelo
BUY "ONE" ALBUM